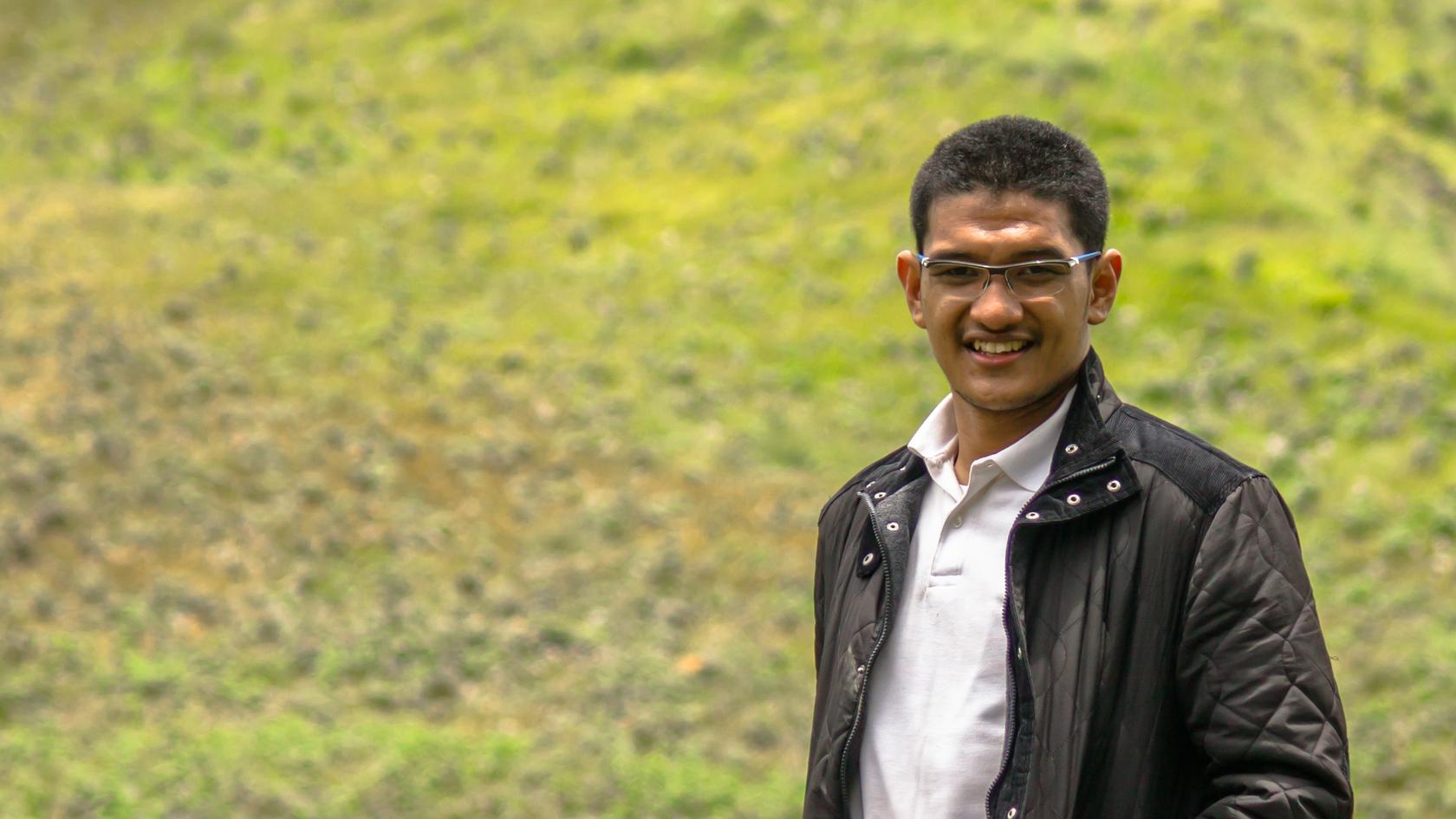 Who Am I? I am who I am. Doesn't explain that much? My name is Gilang Mentari Hamidy. I live in Indonesia. I was graduated from Universitas Indonesia majoring in Computer Science. I graduated in 2011, about four years since then I worked daily as a consultant from a well-known consulting firm, then I moved for three years to a technology company as a software engineer, continued my education in computer security in France and Finland, and finally, currently pursuing my aim to be a computer scientist in Belgium.
I've been being intimate with my computer since I was 5 years old. I am the only child of my parents, so basically I have no friends at home except my computer. Well, that's sound pathetic, however, my childhood built my enthusiasm for computer and technology. Fortunately, this does not limit my social life, I got plenty of friends and am quite sociable with others. So I'm not a closeted geek with my own world.
I used to have a dream to become an architect and city planner instead of being a software engineer. But my parents did not allow me to pursue an architecture major for my study because they were afraid that I would hard to find a good career. I also would like to become a doctor. But in the end, I wasn't daring enough to pursue medicine as my major because I was too scared of dealing with dead bodies. Yes, childish reason.
So finally I chose computer science, after 6 years of denial that I did not want to pursue computer science because I thought I could learn it on my own. Because I learned programming during my junior high school age on my own, by reading books and trying directly. I knew I was wrong because, at that time, I got very few friends who understand those kinds of subjects. Basically, I got no friend that I could talk about programming or geeky-things, which led me into loneliness without anyone to share my geek-life. Ok, that's drama.
By joining the college, I met many friends that I could share my thought with. I could share and develop my knowledge of computers even further. Even though on campus I wasn't that active because I was too overwhelmed with my course work and my tutoring activities. But at least I could still get my life and caught my breath by living steadily and having a me-time in the middle of overwhelming campus life.
About Heliosky
Since I've been working on a big enterprise, I've been very lazy maintaining my hobby and passion for computers. I wasted too much time without doing productive things in my free time. I used to have a blog, called "Just Another Geek Notes", which I usually did some blabbering and talking junk, but unfortunately, the stupid hosting I used previously was hacked, and the entire blog was erased. Only a few left that I could save from that treasure box.
Since 2012, I moved my hosting into more sophisticated hosting, which I can utilize the power of the .NET Framework and ASP.NET. I drew interest in ASP.NET (finally) because my project in Office uses ASP.NET and SharePoint technology. So I purchased the hosting in order to build my own blog engine that I can put every story of my life into it. But after 1 and half years, nothing hatched from that noble idea.
In 2017, I decided to move my website hosting to a Linux-based VPS. It is at the same time for me to learn how to configure Linux from zero to deploy a web application. After several years, finally, I can learn to install and configure servers on my own. Please check my blog post about configuring the VPS server which I did to deploy this blog.
So this Heliosky is one of my initiative to gain back my passion in writing, specifically productive-geeky-writing, while in parallel I am going to continue my small project to develop my own blog engine. Heliosky comes from Helios + Sky.
Helios (Greek mythology) ancient god of the sun; drove his chariot across the sky each day; identified with Roman Sol
Yes, I chose Helios because it is from my name: Mentari, which means Sun. Sky is the place where we can see Helios shining every day. So Heliosky is the place where Helios is shining and illuminating every people with its energy and power. Ok, that's too exaggerating.
Well, now finally you know who I am. Please feast your mind by reading my thoughts. Hopefully, it will satisfy your brain's needs, and be useful for anything in life. Because I believe a good knowledge is a knowledge that is useful for people.