Motivation Letter Example: TUM Informatics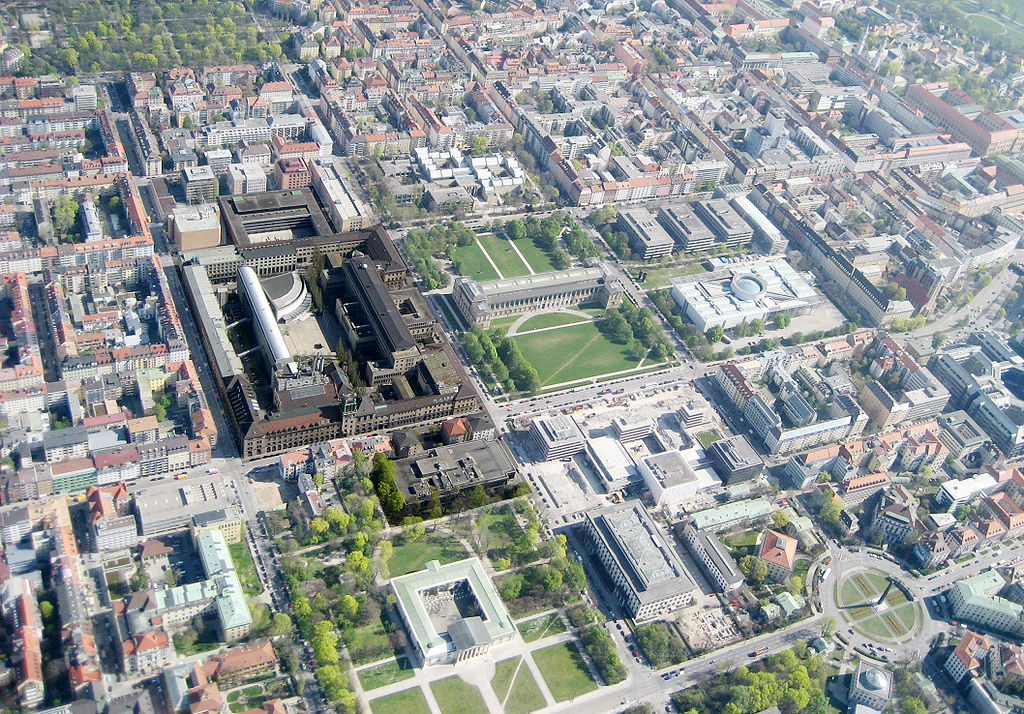 I am inspired by one of my friends, Fariz Darari, to publish an example of motivation letter to inspire and help fellow prospective applicants to Master's or Doctorate degree. Therefore, I will publish several of my motivation letters I wrote for my last application last year.
This one is for Technische Universität München (TUM) or Technical University of Munich. I applied for Master's degree in Informatics which uses English as its language of instruction. I got an admission for this university, but I have to turn down because I got scholarship for SECCLO program. If I didn't admitted at SECCLO, I would have been there instead, as it was my primary choice.
This letter is not perfect, I even encountered several grammatical errors when I read it again now. But at least, it can gives you some insight about things that you should write on your motivation letter. And of course, feedback on this letter is welcomed
The Letter
Jakarta, 2 March 2018
Dear Admission Committee,
My name is Gilang Mentari Hamidy. I graduated from Universitas Indonesia majoring in Computer Science in 2011. I am writing this to express my intention to enroll at Informatics Master Program of Technische Universität München (TUM).
Despite of supports from many people, including my previous thesis advisor, to directly pursue master degree, I opted to enter professional career first right after I graduated. My purpose was to get the experience in applying my knowledge in real life cases. Overall, I consider I achieved that goal by being involved in various technology projects, either as a Technology Consultant, or a Software Engineer.
Consulting was my first full-time job after university. Thanks to my academic performance, I got an easy acceptance in Accenture as an Analyst. I served Accenture for about 3 years and 10 months where I was working on Program Management Office (PMO) implementation in a national utility company. I was responsible to design PMO software system to support the newly introduced PMO business processes. On several occasion, I was also in charge in software development, such web programming, server-side module development, and prototyping. The project was quite successful as it was extended for several times to improve the capability and functionality of PMO system itself.
I decided to leave my previous company upon realizing that being a Consultant is not very satisfying for me, because I did not utilize my full potential, especially in software engineering. Honestly, it was really hard for me to jump out of the stigma of a "Consultant cannot codes" when trying to shift my career track. Almost all job offers were circulated around Product Manager or Functional Designer career track. And I don't deny that I also had to face rejections from all computer science master programs in 6 US universities I applied in 2015 despite of my experiences and previous academic achievements. It was not until I got a job offer from Samsung Research Indonesia in mid-2015 as a Lead Software Engineer, which I finally could ensue my career in technical field.
I consider working at Samsung is my biggest achievement to date. I was involved in pilot project for Tizen application development to support Tizen mobile phone release in Indonesia. Tizen is an alternative mobile and IoT operating system developed by Samsung for its low to mid-end market. I focused on developing API libraries to support the entire team developing native Tizen application rapidly using C++. Tizen platform utilizes Procedural C programming language for its native development, which I found would make software development a lot harder, especially for novice programmers in the team. Developing object-oriented based library using C++ successfully increased the productivity of our team and we successfully delivered several applications, ranging from preloaded feature applications, 3rd party news applications, into Telegram client for Tizen. My work in API libraries was also published as open-source in GitHub, as well as presented during Tizen Development Conference 2017, San Francisco, US.
Nevertheless, my career development is not yet complete. I want to bring out my potential higher. Therefore, I aim to pursue master degree as my next target. By taking master degree, I expect to obtain specialized knowledge which I barely obtained during my previous undergraduate study as well as professional career. My major interests are in Programming Languages, API Development, Embedded Systems, Information Retrieval and Natural Language Processing. Upon graduating, I want to apply my knowledge as a specialist in the industry. I am also considering pursuing doctorate degree to establish my position in academic and research.
TUM came into my attention as it is one of the top schools for science in Germany which provides programs taught in English. TUM also has several research groups which I find very interesting, such as TUM Living Lab Connected Mobility, which aims to build technology for smart mobility. Lexalyze project is also very aligned with my interest and research during my undergraduate study which incorporates Natural Language Processing and Information Retrieval techniques. Combining those research areas and excellent academic environment, TUM will be a perfect campus for me to learn and develop myself to become an expert in this field.
Of course my decision to leave my current position to seek higher education is not being taken easy by my leaders. My leaders tried to lure me to keep my current position because he said that my career is "already on a right track to fast forward". I even have to refuse their offer for intra-company exchange program overseas which just came to me right after the New Year because I know that I cannot take it and I have to get my education instead. Therefore, of all the reasons and motivations mentioned in this letter, I hope that the Admission Committee will consider me to be admitted to TUM. I am definitely sure I will succeed in completing the program and contributing to the university. I am looking forward to begin studying at TUM soon.

Yours sincerely,
Gilang Mentari Hamidy